[ad_1]
Some of the young black men jailed for the murder of Abdul Hafidah under the Joint Ventures Act have been convicted of racial stereotypes linking them to a gang and have been found "guilty by association", according to their families.
Thursday at Manchester Crown Court Devonte Cantrill, 20, Delroy Wright, 18, Durrell Ford, 20, Nathanial Williams, 19, Renau Walters, 19, Trey Wilson, 19, and Durrell Goodall, 20, convicted of murder, were sentenced. between 16 and 23 years old.
Remekell Samuels, 19, Devonte Neish, 18, William George, 21, and a 15-year-old boy who cannot be named on legal grounds, convicted of manslaughter, were sentenced to terms ranging from five at the age of 12.
Cantrill, of no fixed address, was the only accused in possession of a knife, which was used to fatally stab Hafidah.
In a statement to RT, a family group representing some of those convicted said they were "Prejudice because of the color of their skin or their origin".
"They are not part of gangs. Most of the youth in this trial had no previous contact with the police or information linking them to gangs. They went to college, worked, played football.
"In trying to convict all of the boys in this murder trial, the prosecution relied on the story that they are in gangs. Without clear evidence to demonstrate their intent or guilt, the prosecution based the story on speculation and prejudice about the lifestyle of young men living in south Manchester.
"They are not guilty by association."
On May 12, 2016, 18-year-old Hafidah was stabbed on Moss Lane East in south Manchester and later died in hospital. Thirteen people were charged with his murder, but two were acquitted.
Hafidah's family did not respond to RT's request to comment on the conviction. In a statement outside the court in August, her parents recalled their "disinterested" son who was "Always put everyone before you. " They said he "Cherished the good time spent with family and friends, and always smiled and laughed. "
Hadifah's parents said that after a lengthy investigation and trial, they were relieved that justice had been served and those responsible were held accountable for their actions.
"We don't hate those who are involved, but we hate what they did. They not only took Abdul's life at a time when he had so much to live for, they ruined our lives as well as theirs and the lives of their families.
Under the joint venture, if prosecutors can demonstrate that a group of individuals pursued a "common goal" then they can all be held accountable for crimes committed by one person, even if they do not. were not personally involved and did not even want the crime to take place.
The doctrine does not require proof that a defendant intended to kill someone. It only requires the defendant to anticipate that a member of a group could intentionally cause serious harm to someone else.
Last year, the Supreme Court ruled that the Joint Ventures Act had been "misinterpreted" for three decades, after taking a "Wrong turn" In the 1980s. The JENGbA campaign group, Joint Enterprise Not Guilty By Association, says the doctrine has led to widespread miscarriage of justice.
Spokesman Jan Cunliffe said a "Lack of strong physical evidence" obtained a conviction, and the "The gang narrative played out on the same racist air as it always has."
"There is no greater injustice than losing a child to murder, and all those connected with this matter will extend the greatest sympathy to Abdul Hafidah's family. Having to bear the burden of injustice does no one justice, it only increases the pain. "
The joint venture disproportionately affects black men – research
Becky Clarke, senior lecturer in sociology at Manchester Metropolitan University, says joint venture law is disproportionately applied to black and ethnic minority men (BAMEs), with the racialized narrative of "gang" at the heart of the prosecution.
Clarke, who was part of a group supporting the families of those convicted, says their conviction under the Joint Ventures Act rested heavily on the assumption that they were part of a gang, which was based on "prejudices and speculations" and in the case of many young people "Without any tangible proof".
A trial document produced by the Family Support Group says CCTV footage shown in court of a young man borrowing a bicycle from another turned into a gang sharing vehicles in a "Bowl." He says the defendants were portrayed as liars on the witness stand as they claimed to have no knowledge of gang crimes in the area.
For many of those convicted, there is no forensic or CCTV evidence showing that they engaged in violent behavior prior to Hadifah's death, according to the group.
Clarke says it's like "Someone almost made the decision to draw a line around 13 people 'whom we want to see convicted of this murder" – and I don't understand that as much as I would like.
Read more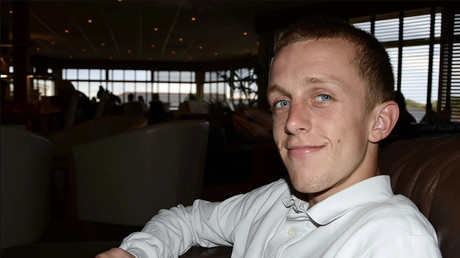 "I would like to know what is going on in this process, in this space, between the police and the Crown Prosecution Service (CPS) which makes this decision and considers it necessary that justice be done."
Clarke's Research, co-authored by Patrick Williams, "Dangerous associations: joint enterprise, gangs and racism", shows that while gang etiquette is disproportionately applied to young black men in police databases in Manchester, Nottingham and London, blacks are not responsible for the majority of serious violence in those cities.
In Manchester, for example, 89% of the gang database were black or from an ethnic minority background, but only 23% of those convicted of severe youth violence were.
Labor MP David Lammy's Review of Justice, published last week, criticizes the criminal justice system for "Overt discrimination" against BAME communities. He says the joint venture is disproportionately enforced in cases involving groups of black youth, which has contributed significantly to the high level of young black men in prison.

[ad_2]